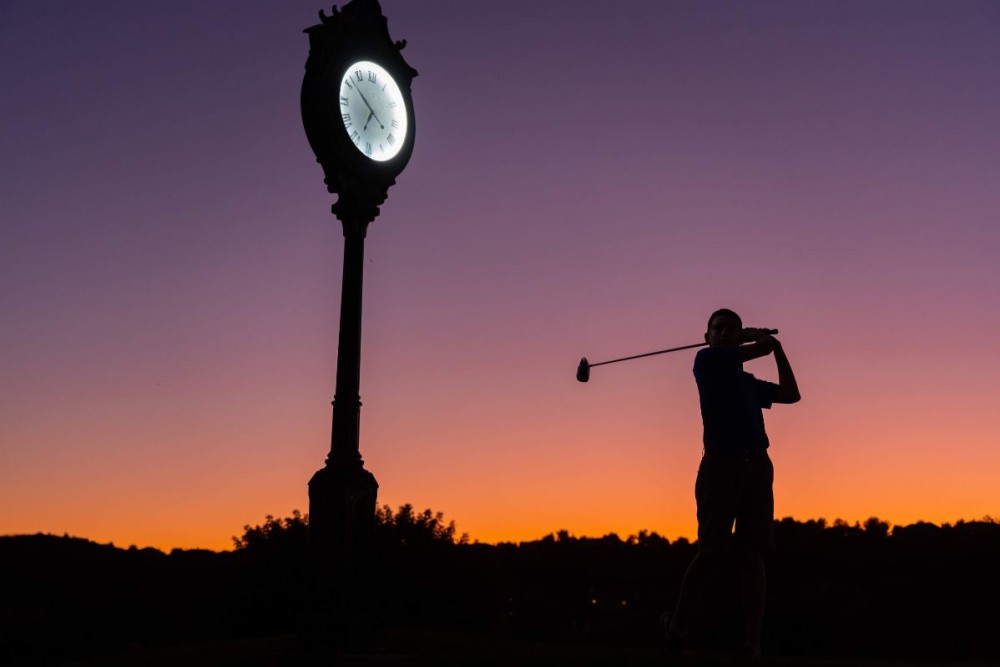 The Sun has Not Set on Us! 
New Tourney Date: Tuesday, November 17, 2020

New Course: Arroyo Trabuco GC
eBob Apparel, is hosting an Inaugural Golf Tournament to benefit local junior golf organizations at Arroyo Trabuco Golf Course on Tuesday, Nov 17, 2020. 16 year old Ryan Voois is Co-Tournament Host with his mom. This tournament was previously scheduled for March at a different course but was postponed due to COVID.  We are now BACK but with some modifications to ensure safety, a different date, and a different course. Thanks for sticking with us!

The tournament format will be a "2 Person Scramble with a Twist" with optional closest to the pin contests and a raffle. Ryan will be on the range before the tourney starts. There will be flighted divisions of women as well as a men's and/or couples divisions (dependent on number of registrants).

Our HELICOPTER BALL DROP (sponsored by Pukka Inc) has gone virtual!  Buy a $20 ticket that matches a numbered golf ball and the winner gets a percentage of the cash pot with the rest going to our charities. Need not be present to win. For those who want to support our cause but can't make the actual event, buying helicopter tickets is a great way to contribute.  RAFFLE TICKETS will be sold the day of the tournament for golf participants.  Lots of golf, golf lessons, wine, etc. Fun!

Ryan participates in many local junior golf organizations and has chosen these three to be this year's beneficiaries (click here to learn more about them):
SO THREE WAYS TO SUPPORT THIS EVENT:
1. Come out and join us for a great day of golf and fun!
2. Can't join us but still want to support our cause?
BUY HELICOPTER BALL DROP TICKETS
3. Sponsor a tee or contest to get exposure on course and on website!
When :
Tuesday, Nov 17, 2020
9:30 - 11:15
Registration
Raffle Ticket purchase and selection
11:30
Shotgun Start (2 golfers per cart)
5:00 - ???
Restaurant will be open for dinner and drinks (no host)
Where :
Arroyo Trabuco GC
Cost :
$125 per golfer (no banquet)
Format:
2-Person Scramble with a Twist
Tournament Contact :
Jesse Smith,Tournament Co-Chair 408-205-9767